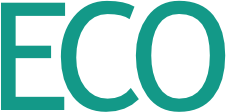 MOSQUITARE: Large Mosquito Buster.
Biogents' innovative tiger mosquito trap. Unlike other mosquito species, tiger mosquitoes can be captured only with human skin odors; they do not need carbon dioxide to be attracted. The capture rate for tiger mosquitoes (for example the Asian Tiger Mosquito) can be boosted further by adding carbon dioxide (as in the CO2-Versions of the Biogents traps).
The BG-Mosquitaire trap is specifically developed for private households, hotels & resorts. It includes a funnel net, two catch bags, a power supply unit (EU Version 120/220v->12V/4W) with 8mtr cable and the Biogents Sweetscent™ attractant for tiger mosquitoes.
The large mosquito buster is supplied complete with power adaptor and two months worth of Biogents Sweetscent™


LED PRODUCTS
led info
home led
business led
underwater led
retrofit led

SOLAR PRODUCTS
solar solutions
caribbean sunkits
solar poolpump
solar boiler
solar airco
solar partners

ECO PRODUCTS
happy glass
mosquito traps
© 2013-2020 BON ECO SOLUTIONS