HAPPY GLASS

Under the brand name HappyGlass® a range of top-quality copolyester glasswork is released onto international markets.

Unbreakable, recyclable and eco-friendly glasses for beer, wine, champagne and liquors as well as longdrink glasses and shot glasses.

Suitable for hard-wearing use in the catering world, clubs, discos, amusement parks, theaters and during special events. HappyGlass® plastic glasses are also ideal for use outdoors, at the campsite or on a boat.

And with the various printing options of plastic drinking glasses, HappyGlass® is an excellent promotional aid or fun promotional gift!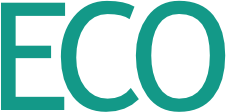 LED PRODUCTS
led info
home led
business led
underwater led
retrofit led

SOLAR PRODUCTS
solar solutions
caribbean sunkits
solar poolpump
solar boiler
solar airco
solar partners

ECO PRODUCTS
happy glass
mosquito traps
© 2013-2020 BON ECO SOLUTIONS